Just a couple of short months ago, we saw record home sales. Does that trend have the momentum to continue or have the dog days of summer already set in? Let's take a look.
After four months of positive sales, home sales took a bit of a breather in June. With just over 5,600 homes sold, sales were down 8% both year over year...
Year to date, sales are 1% lower than this time last year.
The good news is that in June, over 6,400 homes accepted offer contracts, up 12% from last year.
And, 5% higher than last month.
After reaching an all-time high in May, the average sold price of a home cooled in June, decreasing slightly to just over $501,500.
Usually we see prices in July start to dip from their peak in the springtime, but home prices are actually still up 2% year over year.
In June, single-family detached homes sold for an average price of almost $550,000, up 2% year over year.
The price of condos/townhomes was up 2% from June 2018, at an average of nearly $370,000.
Throughout the month, the market saw a decrease of new listings, down 14% compared to last month.
But, 1% more than last year.
Year to date, we are seeing an increase of new listings; in fact, 8% more compared to last year at this time.
Perhaps the most intriguing number this month is the count of active listings which at the end of June was over 9,200, 28% higher than last year...
...and 8% higher than the end of last month. For comparison, that's about twice the number of listings we saw when inventory levels were at their lowest point about 17 months ago.
If no new listings hit the market and homebuyers continued to buy at their current pace, we would have about 7 weeks of available inventory before every listing was consumed. As you might remember, we call that absorption rate. 7 weeks of inventory is 1 week more than last month.
And, 2 weeks more than this time last year. As you can see buyers truly have more options, but home sellers have more competition which equals more moderate gains in home values compared to recent record-setting gains.
In June, homes spent an average of 32 days on the market, 5 days less than last month...
...but 1 day more than this time last year.
And to break it down further, single-family detached homes were on the market 27 days, while condos/townhomes were on the market 47 days on average.
In June, 50% of all homes sold were priced between $300,000 and 500,000.
Homes in these ranges are still in relatively high demand, spending an average of only 25 days on the market.
If you're watching these videos, you're staying current with all the latest local market trends so you know it's a great time to take advantage of favorable market conditions as both buyers AND sellers...but as always, we know everyone's situation is unique.
Give us a call to discuss how the real estate market impacts you. We'd love to hear from you!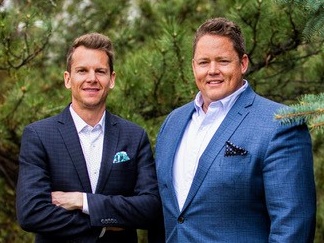 Matt Thomas
REALTOR® | MCNE
303-269-1617
Matt@AltitudeRealEstateGroup.com
——————————-
Chad Schneider
REALTOR® | CNE
720-767-2423 (CHAD)
Chad@AltitudeRealEstateGroup.com